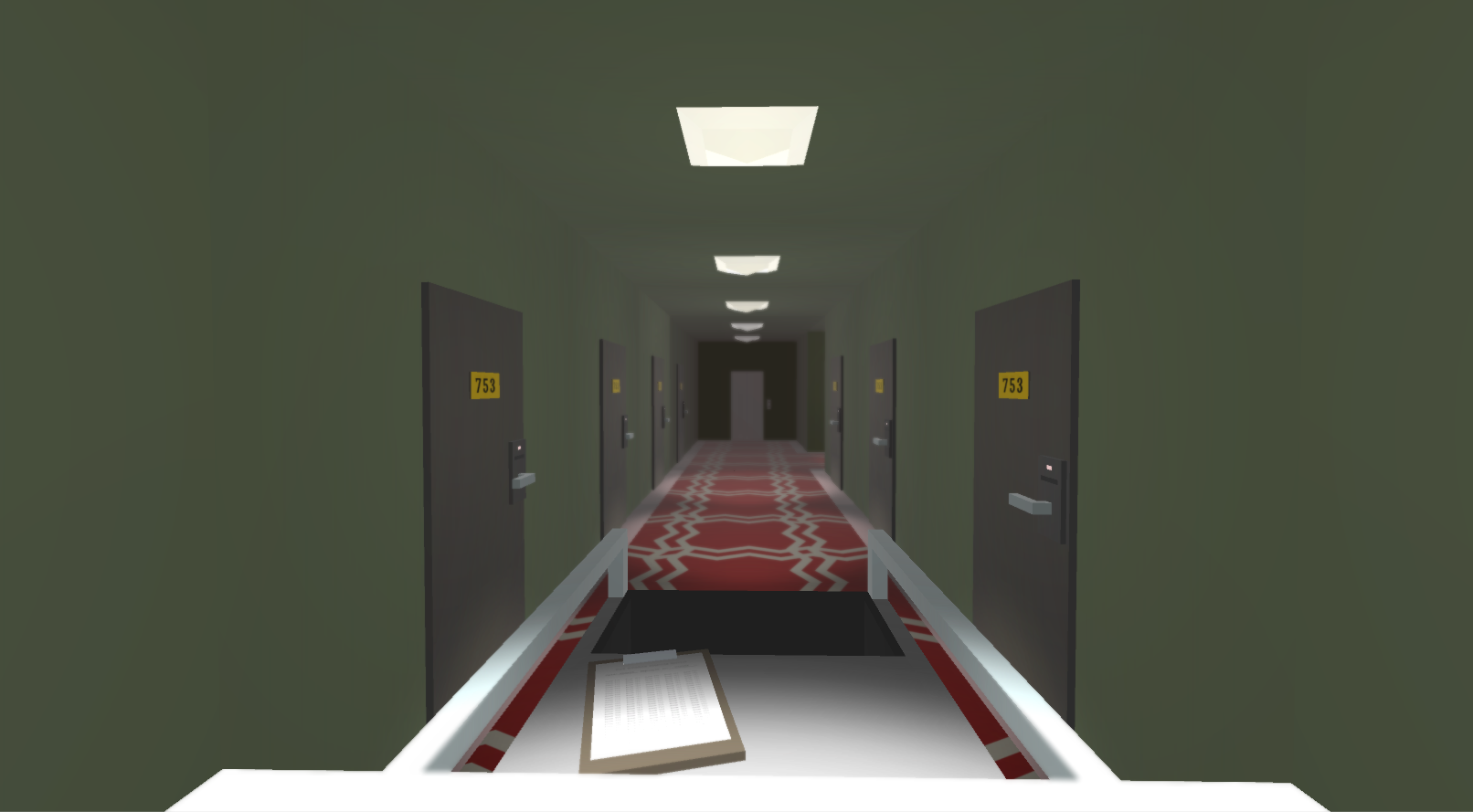 Room 753
A downloadable game for Windows, macOS, and Linux
ROOM 753
The thick red carpet... installed to heighten the sense of luxury. To take the mind away from... The long hallways. The doors that never end. That all look the same.

Work that never ends. It never pays. And it always repeats itself.
Around the next bend... maybe there is something different. Something new. Or at least to be done. To reach the elevator.
753 753 753 753 753 753 753
753 753 753 753 753
753 753 753
INSTRUCTIONS

Use WASD or arrows to navigate and mouse to interact.
Escape ends everything without any mercy.
Use one of the top two graphics settings or the game becomes really horrendous!

Warning: contains a lot of glitches and effects so if you are sensitive, consider yourself warned.

Some people seem to have adopted a life of walking backwards. We did not foresee this. While we have no opinion about what is the proper direction forward in life, we would like to issue a warning: Walking backwards onto an elevator tile will make you stuck there for life. (We will fix this as soon as Ludum Dare voting is over)

CREDITS
Code, 3D: LocalMinimum
Sounds, 2D, Level design, numerology: Pica pica
Code: Jonas
Elevator music from Podington Bear

Originally created for Ludum Dare 37

SOURCE CODE

If you run out of levels and want to add your own... or just, I don't know... have a look.